Elephant Ear Leaf at Art Central
Jun 07, 2019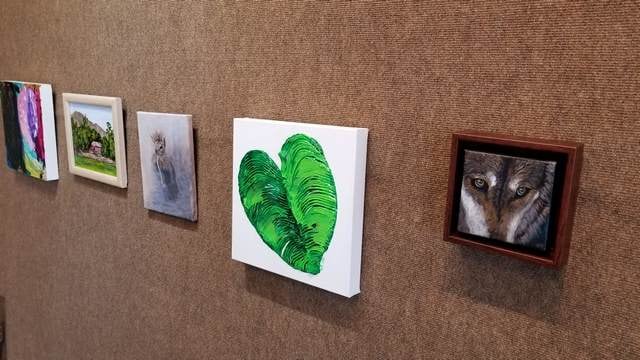 See a paintskin made with a fork & palette knife in the painting called: "Elephant Ear Leaf" Entirely Acrylics, 12x12, by Ruth Collis, that will be showing in Art Central Gallery & Supplies for their show called:
A CLOSER LOOK:
Small Paintings by The Painters Group -TPG of CA At Art Central Gallery

June 7 – July 29, 2019
Reception: June 7, 6-8 p.m.
Art Central Gallery, 1329 Monterey St., SLO
(805) 747-4200

Art Central Hours:
M-F 10AM–5:30PM
Saturday 10AM–5PM
Sunday 12–4PM

The Painters Group brings a variety of styles and mediums to Art Central Gallery in San Luis Obispo during June and July 2019. Small paintings, 12 x 12 inches or under, are featured in this members-only show and sale.

This year's small works show has no theme in order to give free range to the artists' creativity. Painters will utilize their training, expertise and personal aesthetic to present their best work in a small space. The Painters Group (TPG) is an affiliate of the San Luis Obispo Museum of Art (SLOMA).

Art Central doubles as the go-to art materials supply store in San Luis Obispo, and the venue for classes, workshops, and fine art exhibitions throughout the year. Art Central serves as the heart of the Central Coast's thriving art community.