If Van Gogh Only Knew this Secret Trick...
Jun 22, 2019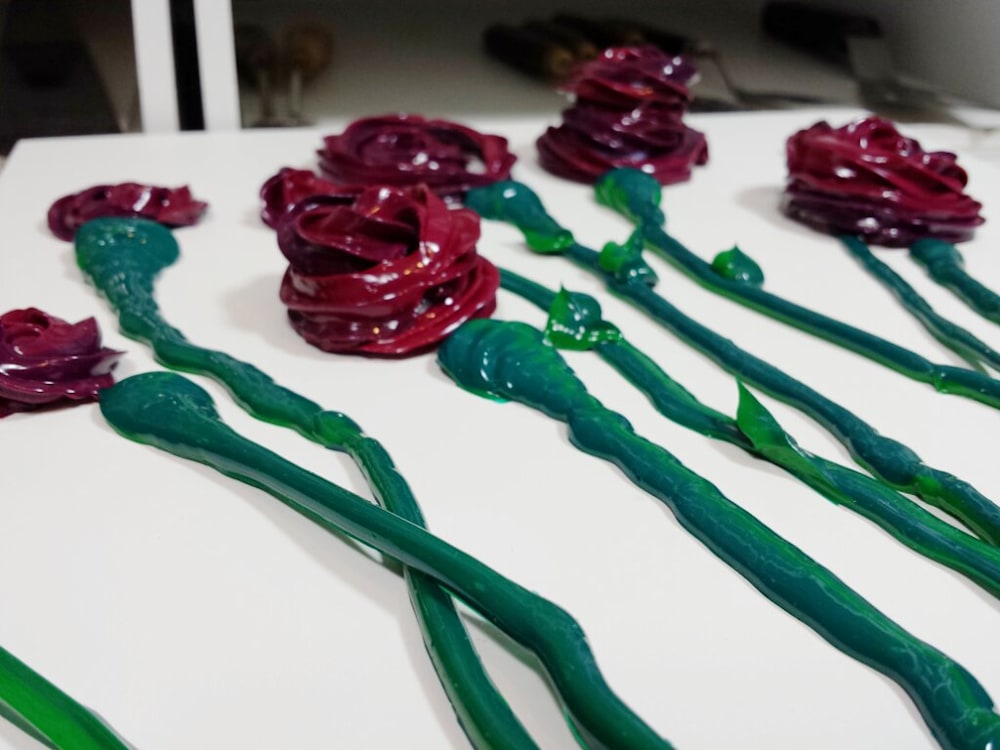 Author: Ruth Collis
June 22, 2019
If only Van Gogh Knew this Secret Trick & Painted in Acrylics...
In Art News Daily, the art newspaper mentions the Van Gogh Museum in Amsterdam has made a special window hanging area for Van Gogh's Sunflowers painting to be viewed also from the back side, as he added a wooden strip to make more room for the sunflowers.
Why is this significant now?
It is apparently hard for an artist to envision and create painted items in one spot and then realize they are stuck there and the painted shape can't be moved to fit in a better arrangement or composition. If a flower somehow ends up being painted near an edge running out of room, the artist is stuck with scraping the paint off, painting over it, or doing as Van Gogh and adding a bar to the back to extend the canvas space. This wastes huge amount of time and materials.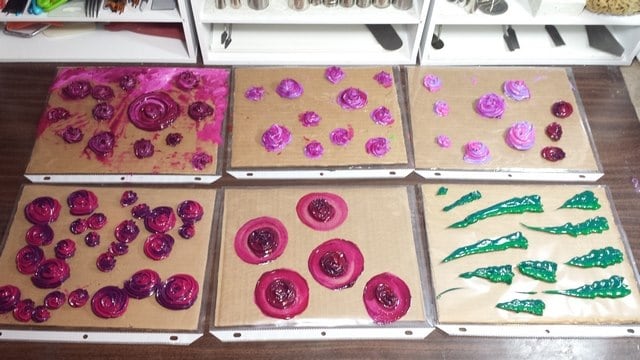 This is a very reason I found with my style of painting off the canvas surface early on, that helps prevent this problem entirely. When you dry the paint on a peelable surface, and use acrylic paint that is flexible, you can then peel the entire paint as a skin, off without cracking and RE-POSITION on to the canvas to the heart's delight, before then adhering down the paint with archival glue. It's what I call No-Commitment painting! You're not committed to flowers being out of place until you have arranged them all in place visually. It's a great way to work out a plan, then commit... the way it should be.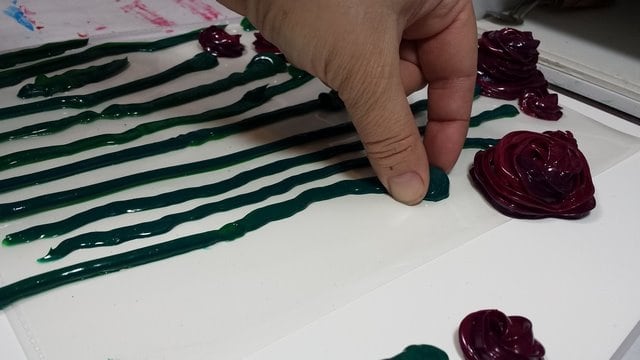 It is a brilliant way for artists now days to arrange the painting's contents. It is unheard of, and surely a game changer to produce paintings easier, faster, with better envisioning, and of course, brilliance. This Peel & Place method is an what my students also feel is a genius way to compose elements together and arrange flower stems over and under each other that look most natural and realistic that I talk about in the book I authored: How to make Impasto Rosettes with Paint.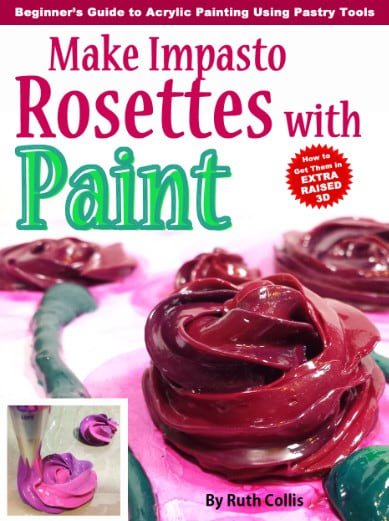 Ruth Collis
Sculpted Painting Instructor