Therapeutic Painting at Mission Hope Cancer Center
Oct 14, 2019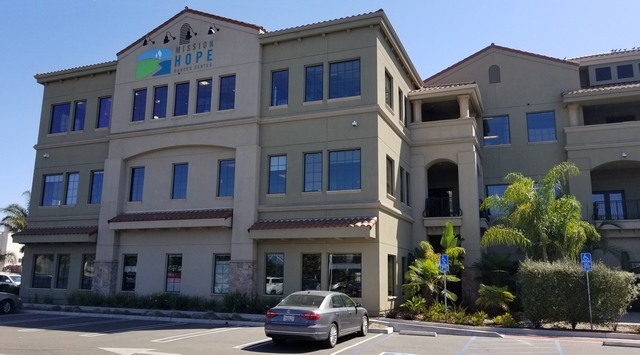 by Ruth Collis
Patients found a relaxing session of painting with thick paint at the Mission Hope Cancer Center in Santa Maria, California where I demonstrated what delight painting the Simple Impasto Rose is. See a short video on the event and what floral originals are available.
The center bought paint and supplies in efforts to start an art program of bringing in one art instructor once a month to help with the healing process of inspiring creativity and bring some therapeutic effects. The students learned how to form a simple impasto rose for themselves, using my rose and demo as an example.
One of the rose paintings from the demo will be offered as a Giveaway to one random signup to my newsletter here. I will draw a name on Sunday, October 20, 2019 and email the winner.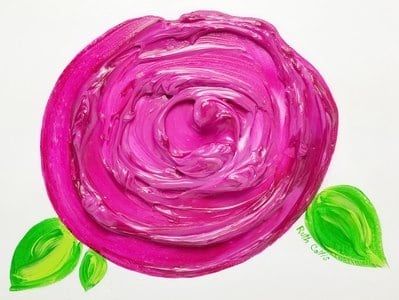 See some of the patients as student's responses below here: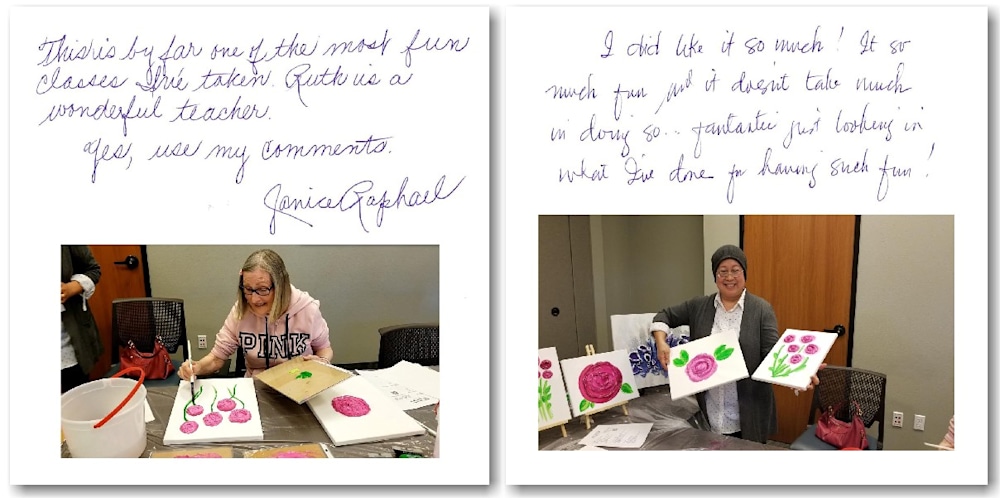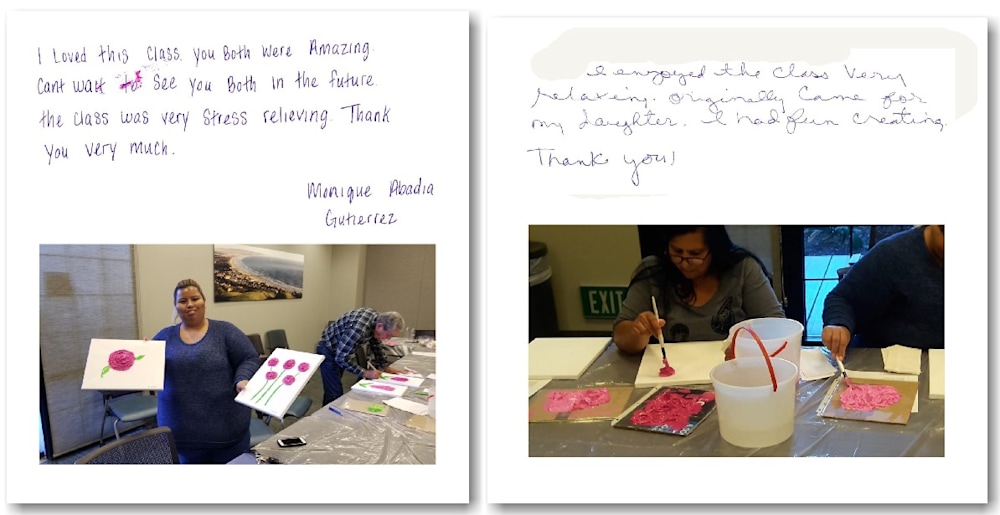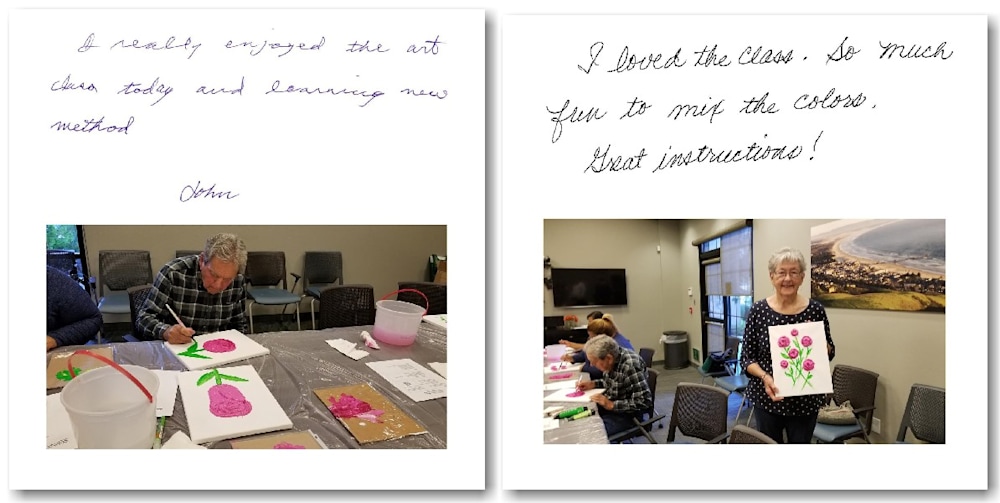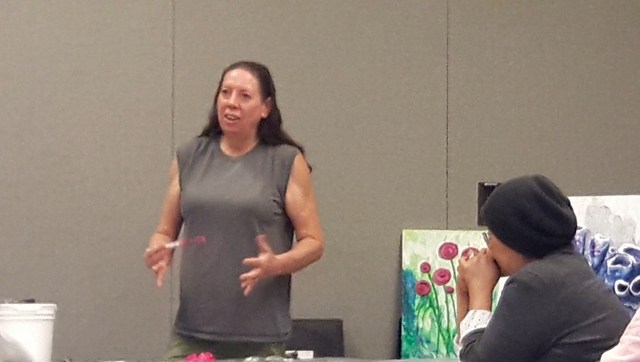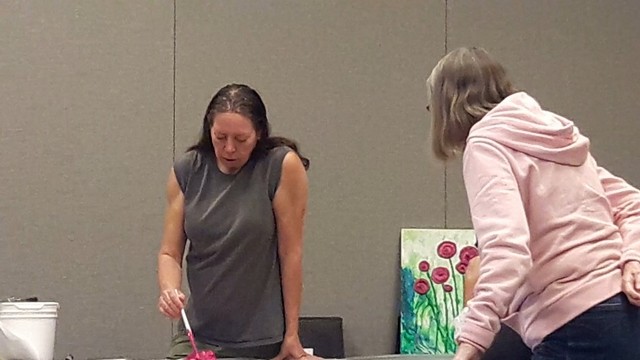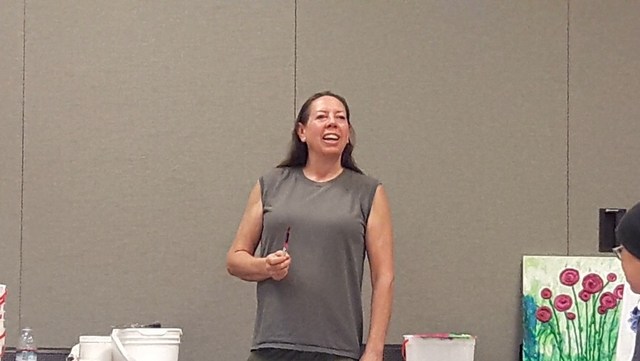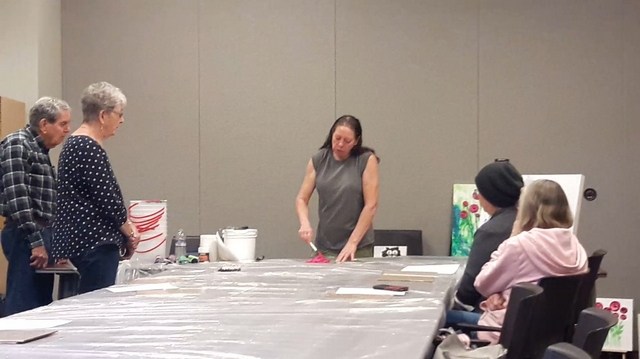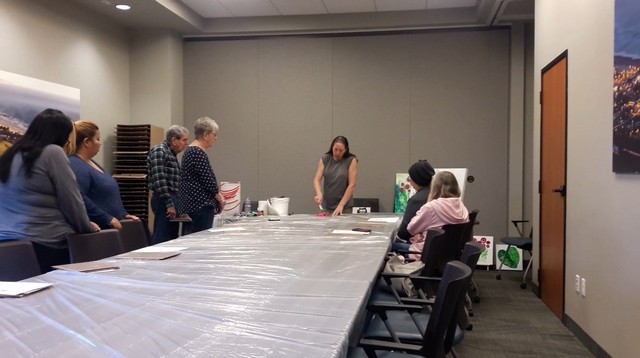 For more details on the class, see the flyer here below: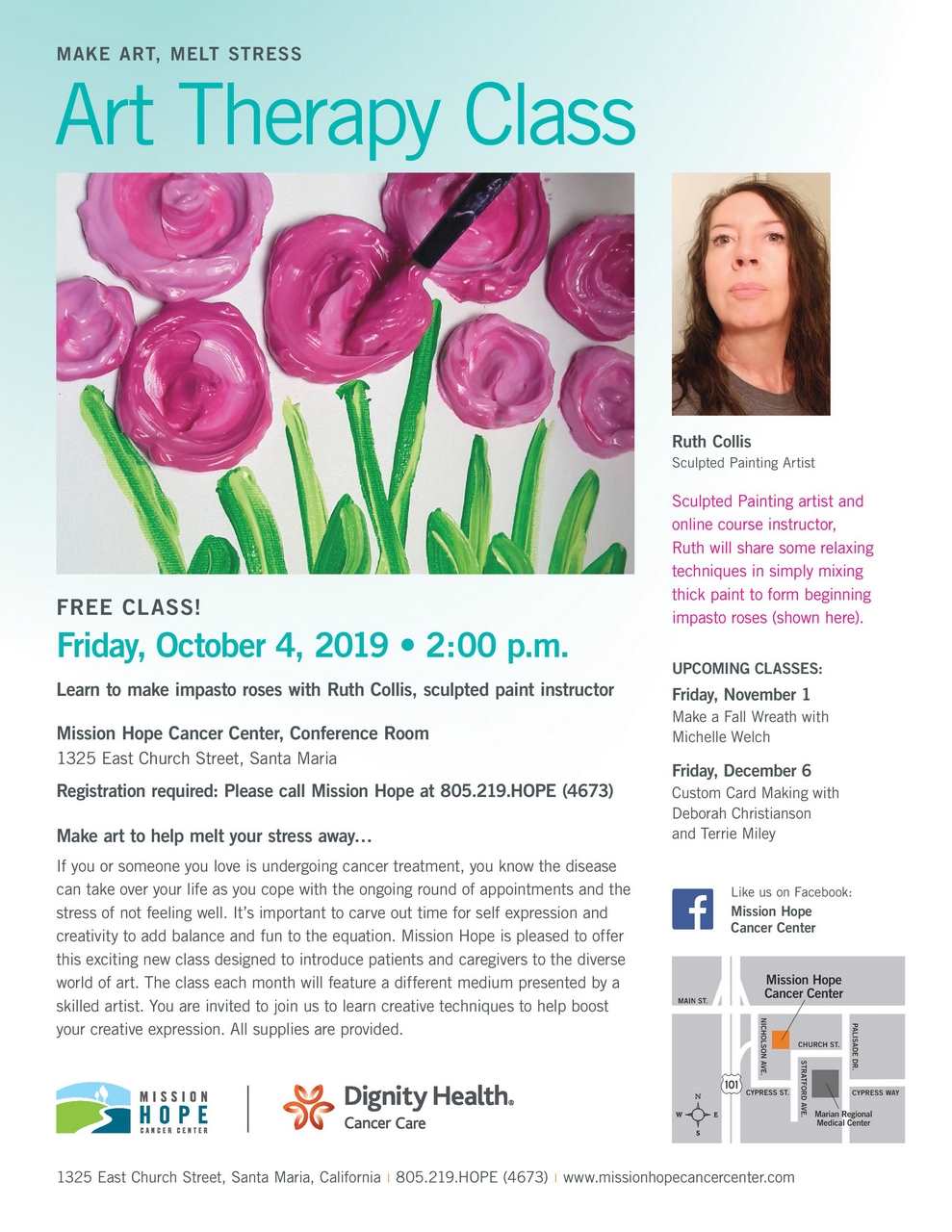 See what original floral paintings are available here:
https://www.sculptedpaint.com/floral